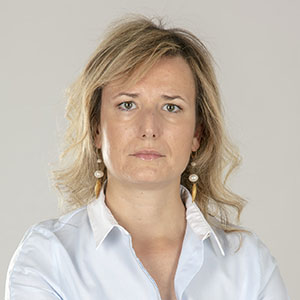 In 2004, Verena Pusateri graduated with honours in Law from the University of Milan, with a dissertation on Criminal Law.
Having passed the professional exam to practice law, in 2009 she enrolled in the Bolzano Bar Association.
From June 2020, he began to collaborate with Pistochini Avvocati Studio Legale, after having collaborated with Studio Legale Crippa Pistochini since 2009.
From January 2021 she is Partner of the Law Firm.
In 2011, she obtained a research doctorate in Italian, comparative, and international criminal law from the University of Milan.
From 2012 to 2015, she held the position of Research Assistant at the "Cesare Beccaria" Department of Legal Sciences – Criminal Sciences Section, University of Milan.
She has managed numerous key cases for Studio Crippa Pistochini, developing specific expertise in various areas of criminal law (business and corporate, bankruptcy and taxation, offences against the Public Administration, protection of persons and property, cybercrimes). Moreover, she has also supported numerous Italian and international companies in advising on prevention and management of criminal risks connected with their business activities. She has specific professional experience on the criminal liability of legal persons under Legislative Decree no. 231/01, and has helped to set up numerous Organisational, Management, and Control Models. She is a member of the Supervisory Body of many leading companies. 
As an author, she contributes to various specialised magazines.
She works and handles correspondence in Italian, German and English.